Welcome to Files Agribusiness, LLC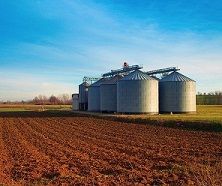 Welcome to the virtual home of Files Agribusiness, LLC. We are a full service independent insurance agency which specifically serves the agriculture community. Our goal is to be a trusted asset to your operation and help you simplify the process of buying insurance. We feel that our customers spend a great deal of money on insurance coverage each year and that they deserve an agent who will help them manage their risk as economically as possible and give them great service in the process.
We would love to hear from you and have the opportunity to tell you our story. We realize that you have many choices of where to buy insurance and we hope that we can earn the chance to have you buy it from us.
While the majority of our business is in Louisiana, Arkansas and Mississippi, we have the ability to cover risks in virtually any state.
An Equal Opportunity Provider