Farm & Ranch Insurance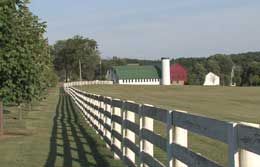 Our Farm and Ranch programs are designed to cover many different property and liability risks. The three main policies we write are a Farm Package, Farm Automobile and Excess Liability policy.
Farm Package- A farm package policy will contain insurance for homes, tenant dwellings, farm shops, grain storage facilities, equipment, ATV's, boats, stored grain, stored seed and chemicals, grain in transit, chemical drift liability and other liability exposures related to the farm operation.
Farm Automobile- A farm automobile policy will contain farm and personal vehicles including tractor trucks and farm trailers.
Excess Liability- If you desire higher limits of liability than are available in our underlying Farm Package and Farm Automobile policies we can easily write an Excess Liability Policy to meet your needs.