Crop Insurance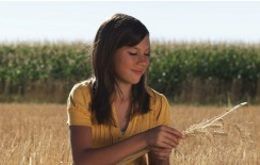 At Files Agribusiness, LLC our agents understand farming and the crop insurance program and can give you the advice and tools you need to make sound risk management decisions. MPCI crop insurance is standardized in both coverage and price across all companies and agents. Sound advice and unbeatable service is what sets us apart.
We strive to help you understand how to best spend your available premium dollars in a way that best protects you.
We are constantly learning and doing our very best to stay educated on the changing crop insurance industry. The financial stability of our growers is something we take very seriously. As Farmers, you know you are in a risky business and that there are many perils that can cause you to lose everything. We want to work with you to structure an insurance program that gives you the peace of mind to know that when the storm is over, your farm will survive.
Whether it is an MPCI policy or Private Products such as Hail and Wind we would love to discuss your operation and how we can help you stand tall when disaster knocks at your door.
An Equal Opportunity Provider